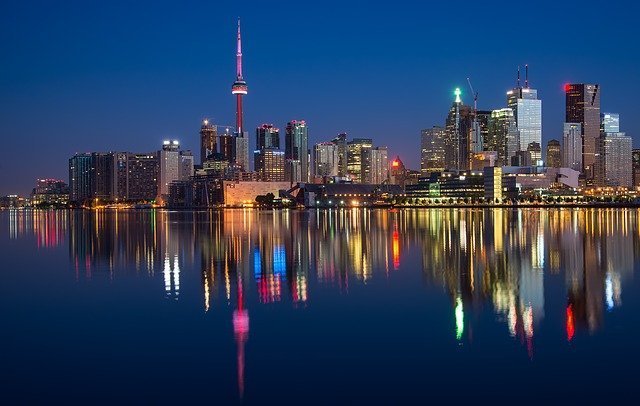 Beauty is in the eye of the beholder but no one can doubt that we at Go Tour have found the 9 Most Beautiful City Skylines Outside of the U.S.. You could argue that there are other skylines just as beautiful but we think we have found the best combination of interesting architecture and natural beauty. If you disagree send us a note and offer up your picks. But in the meatime take a look at our list of 9 Most Beautiful City Skylines Outside of the U.S.
Go Tour, offers you the easiest and most efficient way to book your flights, hotel rooms, car rentals, cruises, tours, and activities. We promise the lowest prices and the same excellent service you are accustomed to with any other top tier travel provider.  We at Go Tour invite you to pack your bags and discover this great big beautiful World of ours.  Go Tour…Just Go!

1. Shanghai, China
Shanghai is the world's largest city and its futuristic skyline reflects its massive size and commitment to the future. The must see building is the Oriental Pearl Tower which has 11 spheres and a revolving restaurant.
Plan a trip to Shanghai with Go Tour

2. Kuala Lumpur, Malaysia
Kuala Lumpur's skyline is headlined by the unbelievable 88-story Petronas Towers, the world's largest twin towers.
Plan a trip to Kuala Lumpur with Go Tour

3. Sydney, Australia
Sydney is a tough skyline to beat. You have the Harbour Bridge, the Sydney Opera House, and the majestic beauty of Sydney Harbour all in one view.
Plan a trip to Sydney with Go Tour
4. Singapore
The colorful lights and futuristic buildings give Singapore one of the most eye-catching skylines in the world. Do not miss the most expensive building in the world, the Marina Bay Tower.
Plan a trip to Singapore with Go Tour
5. Vancouver, Canada
Snow-capped mountains and tall pine forests surrounding the modern architecture of Vancouver make for unforgettable vistas this Canadian city.
Plan a trip to Vancouver with Go Tour

6. London, United Kingdom
London has a wider variation of modern and classic buildings than most cities on this list. Big Ben and the London Eye, along the Thames River, offer a beautiful contrast of old vs. new.
Plan a trip to London with Go Tour

7. Toronto, Canada
With impressive skyscrapers, sports stadiums, and the iconic CN Tower, Toronto has all the makings of a world-class skyline.
Plan a trip to Toronto with Go Tour

8. Hong Kong, China
Surrounding Victoria Harbour, Hong Kong boasts glittering modern architecture and the world's largest collection of buildings over 500ft.
Plan a trip to Hong Kong with Go Tour

9. Dubai, United Arab Emirates
This futuristic city is truly an architectural marvel, and home to the largest collection of buildings over 820ft in the world. The Burj Khalifa is the world's tallest building at 2,717 ft tall.
Plan a trip to Dubai with Go Tour
Why Choose Go Tour?